XPERIENCE LLC, headquartered in Washington, DC, offers organization consulting, executive coaching, and leadership training to U.S. public, private, non-profit, and international clients. We work with leaders, teams and organizations to create generative and sustainable high performance.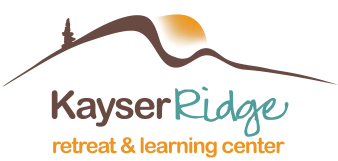 Also under XPERIENCE is Kayser Ridge Retreat and Learning Center – a unique and intimate space for small groups to experience and accomplish BIG things – located two hours from Washington, D.C. in Berkeley Springs, West Virginia.
ANNOUNCEMENT
Cliff Kayser joined Polarity Partnerships, LLC as an Owner/Partner as the VP of Mastery and Coaching Programs, effective September, 2012. This website and XPERIENCE, LLC will continue operations, and you can contact with Cliff in all the ways you are used to — e-mail, phone, websites. However, all non-Kayser Ridge Retreat and Learning Center services — Speaking, Consulting, Executive Coaching, and Leadership Training — will be conducted under Polarity Partnerships, LLC.
CLICK HERE or on one of the links below for more information about polarities, polarity programs, and the Polarity Partnerships, LLC, please see:

Leveraging the power and experience of "IT" – to create generative and sustainable high-performance – for leaders, teams and organizations.
Cliff has been regular speaker at our conferences since 2009 and delivered the keynote on the final day of our Systems Thinking in Action Conference in November of 2012. Cliff followed keynotes on previous days by Peter Block, Peter Senge, and Margaret Wheatley and provided a smashing performance with ratings of 4.9 out of 5 – with more than 700 people in attendance. This is the highest rating we've seen in years and a well-deserved recognition of a presentation that included a mix of tools, tips and techniques pulled together and made visible through stories from the field, part humor, and part inspiration. I recommend and say with confidence that Cliff will add real depth for your event or conference as he has done consistently for PEGASUS.
I thoroughly enjoyed the Polarity Thinking full day seminar that Jean Porto and you designed and presented at the 2013 conference of the Association for Psychological Type International last week. Having attended many APTi conferences, I can truthfully say that this session was one of the very best, if not the best, of the presentations I have experienced at one of our events. It was loaded with very useful take-aways, aha moments, humor and clear expertise. Evident was the amount of time and effort you both put into the preparation and the presentation of the material. Also, the interactive nature from start to finish was particularly helpful not only in making the day go very fast but also in facilitating a deeper learning on the parts of those attending. I would also like to thank both of you for your gracious generosity with the participants. Thank you for a great learning experience.